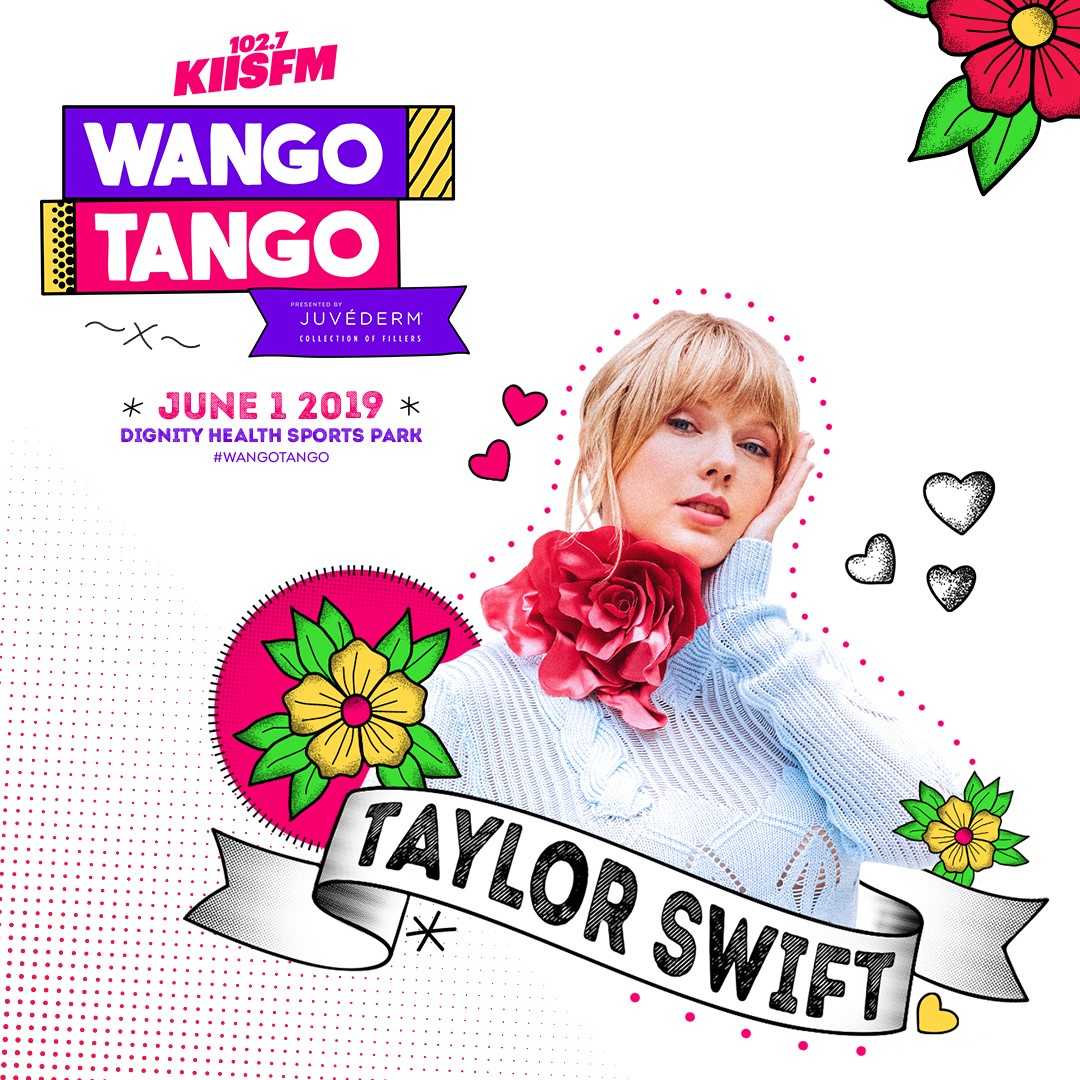 The secret is out! Taylor Swift joins the lineup for iHeart Radio's Wango Tango in Los Angeles on June 1st. The announcement was made on 102.7 KIIS-FM this morning that Swift would be joining other previously announced performers Jonas Brothers, Halsey, 5SOS, Zedd, Ally Brooke, Ava Max, Fletcher, and Tomorrow X Together.
Ryan Seacrest, host on 102.7 KIIS-FM, tweeted that the announcement was going to be kept straightforward, after Swift has been doing so much teasing with the Easter eggs in her "ME!" music video and not spilling those secrets, while fans have been creating tons of theories, about basically everything.
Swift called into the radio station to talk with Seacrest about her Wango Tango performance and to discuss more clues about the official name of #TS7. Will we EVER get to stop calling it that? Watch below to see what Swift has to say!
Fans can sign up to be a KIIS Club VIP for early access to tickets. Sign up here: KIIS Club VIP. Members gain access to tickets on Thursday, May 2nd and tickets go on sale to the general public on Friday, May 3rd at 10 a.m. PST.
With this being the first full performance of the new era, excitement is starting to build. Now, if only Swift would spill the beans on the name of #TS7 so fans could chill for a minute before the next big announcement!